By Jacqueline Meyler
The Hoffman Agency, San Jose
You might find this post eerily similar to my colleagues post, The 12 Stages of a PR Professional's Day, but let me just set the record straight before you cast the first stone:
A) This is an hourly timeline 
B) It's all in Simpsons GIFs
Now that I've cleared the air, let's check out a typical PR professional's day…  made entirely of Simpsons GIFs
6:30 a.m.
We inhale our first cup of coffee at home. It's got us feeling like this… for about two minutes.
7:30 a.m.
We admire ourselves in the mirror – today, we're going to have the best outfit in the office.
8:30 a.m.
We waltz into the office, log into our email and begin looking through client requests when we notice .
9:30 a.m.
Meeting time! Also an opportunity to catch up with coworkers before the client joins the call. Everyone seems so happy to see each other at 9:30 a.m.
The client joins the call – it is key to start the conversation with a little bit of small talk (everyone's weakness).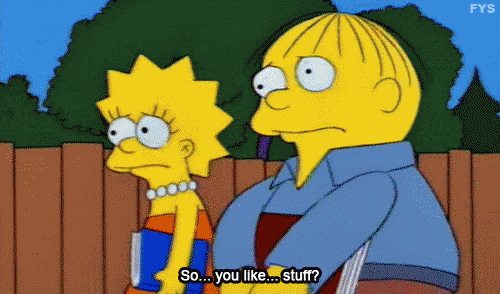 10:30 a.m.
We get back to our desk and spend five minutes deciding if we should work on a blog post for client "A" OR the monster media list for client "B." It's got us feeling a little like Mr. Burns and his Ketchup/Catsup moment.
11:30 a.m.
Still an hour till lunch – the "hangry" feeling is starting to set in. We try and keep our cool around coworkers, but inside we feel like this…
12:30 p.m.
It's finally lunchtime. Yes.
1:30 p.m.
We realize that blog post we sent over to our team earlier today has still not been reviewed. We just need a little feedback.
2:30 p.m.
Time for another meeting! Compared to 9:30 a.m., the room seems a little quieter… it could have something to do with that mid-afternoon "wall" creepin' up.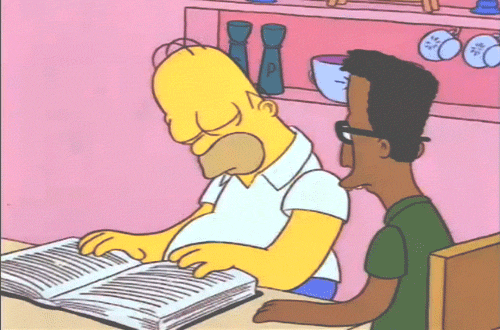 3:30 p.m.
OK – definitely need a pick me up after that last meeting. We might as well grab a treat from the kitchen, which our office supervisor was kind enough to bring in. Little do we know that everyone else in the entire office had the same idea before us…
4:30 p.m.
We settle for a handful of pretzels and get back to work. Shortly after, we begin working on optimizing our client's webpages. We have this strong urge to tell them that, most of the time, "less is more."
5:30 p.m.
Eek — its closing time and time for Happy Hour for those of us who don't have any client events or last-minute mini-fire drills to handle!
6:30 p.m.
Meanwhile, those of us still working, well… we're trying to keep on a happy face.
7:30 p.m.
It's been a solid day. Time to head home and enjoy the night… whatever that means to each PR pro. As they say, beauty is in the eye of the beholder.